Disney, the global entertainment giant known for its animated films and theme parks, has been taking a surprising turn in its business model for years and has become a media conglomerate that, reinforced by the pandemic, is now experiencing its worst moments.
So, we first review what this
worrying starting point is
, and then delve into
the firm commitment made when acquiring ESPN
and the confidence generated by
having a brand like ESPN Bet
capable of leading the booming sports betting sector in the United States.
Tough Times for Disney
Disney's stock value (Walt Disney Co.) in the last year has fallen by 30% and is on the list of large publicly traded companies dominated by uncertainty.
Due to space constraints, we cannot list all of Disney's acquisitions or go into detail about how the conglomerate of companies and brands of the Group has been left. But we do want to make it clear that since March 202, a date on which the company's shares were priced at $190, the value of The Walt Disney Company has plummeted to the current $83.
The last 18 months have been especially tough, as in many tech and leading entertainment companies located in California, there is a restructuring process with layoffs, organizational changes, internal divisions, and new strategies that not only affect the most well-known productions (movies, series, and documentaries from brands like Disney, Pixar, Marvel, or Star Wars) but also extend to segments like the Disney+ streaming service or TV networks like Disney Channel or ESPN.
And this without considering worrying macroeconomic aspects such as the credit and consumption crisis, which are usually the great danger for these types of companies, where the cut in family entertainment spending means a drastic drop in consumption and advertising revenue.
We will also leave aside the reasons that can explain this situation (from the poor reception by fans of the exploitation of the Star Wars or Marvel sagas, the approach to woke culture, or the loss of focus and having prioritized quantity over quality) and we will focus only on what is certainly a reality: Disney has been, since its inception and especially in recent years, a brand that has constantly evolved and has known how to deal with everything from the creation of its first animated short film to the present day.
ESPN and its Relationship with Disney
Certainly, Disney's ability to adapt and reinvent itself is beyond doubt. In fact, the acquisition of the sports and entertainment communication giant ESPN (in 1996) was considered a masterstroke, completed more recently by acquiring up to 80% of its shares.
Since the acquisition, but accentuated in the last five years, the operator has continued to invest in sports. Strengthened by the increase in audience after the pandemic, ESPN has acquired the rights to the main US competitions at both professional and university levels.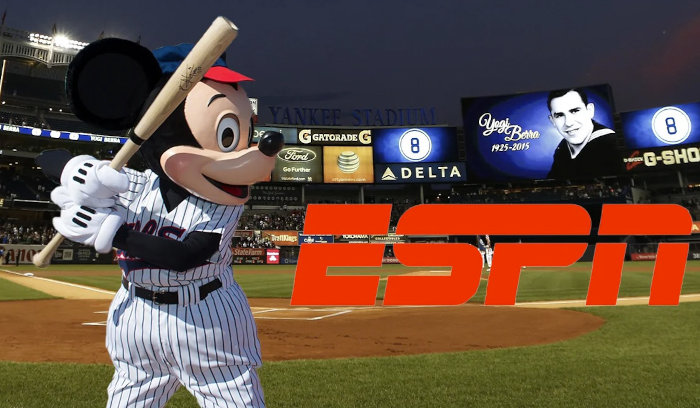 The National Football League (NFL), Major League Baseball (MLB), the National Basketball Association (NBA) since 2002, and more recently Major League Soccer (MLS); ESPN has positioned itself in the US, Canada, Central America, and South America as the leading authority in sports broadcasts and content, also supporting the rise of European sports with competitions such as the Champions League, LaLiga, Bundesliga, and many more.
But to a large extent, this expansive phase of ESPN aimed to capitalize on its brand recognition in an emerging sector: sports betting.
That's why many analysts believed that through the acquisition of ESPN, Disney was looking to position itself within the gambling sector by creating an associated brand.
And finally, although perhaps too late according to experts, ESPN Bet has become that brand that confirms this new direction, which has obviously generated various opinions, as Disney, traditionally associated with a child audience, seeks to attract from its millionaire customer base those who will be sports betting consumers.
ESPN Bet: The Value Proposition
With ESPN Bet, Disney seeks to combine the excitement of sports with the adrenaline of betting. The brand's aggressive marketing strategy aims to capture sports fans and turn them into bettors. Additionally, with extensive coverage of sporting events, ESPN Bet has the advantage of offering real-time betting, exclusive promotions, and expert analysis.
A business model already explored by FOX Bet (Flutter) in the US or more recently DAZN Bet in the UK and Spain.
However, the closure of FOX Bet and the still early stage in the takeoff of DAZN Bet have not yet confirmed that it is a winning formula. In any case, ESPN Bet has a huge competitive advantage, and its upcoming launch (scheduled for Thanksgiving Day, one of the most anticipated dates for sports fans in the US with highlighted NFL games) is crucial for the boost of the sports betting sector in most states where it is allowed.
ESPN Bet will be the resulting brand from the union between ESPN and PENN Entertainment.
Who is PENN Entertainment?
It is the company formerly known as Penn National Gaming, a leading US entertainment company in the betting market in several states dedicated to the operation of integrated entertainment both in-person and online, sports content, and casino games.
PENN Entertainment operates 43 properties in 20 US states, and some of its brands include Hollywood Casino, Ameristar, or Boomtown; with subsidiary companies leading segments such as catering, physical sports bars, or digital content (Barstool Sports, Score Media, and Gaming).
Disney's decision to enter the gambling world has not been without criticism. Many argue that by associating a brand traditionally aimed at children with gambling, it sends the wrong message. Additionally, gambling, being an addictive activity, presents ethical and legal challenges that Disney will have to face.
But what critics are using the most is that this operation highlights a huge contradiction that is still remembered in the sector: when Disney itself became the most significant financier of the lobby seeking to hinder the opening of casinos in the state of Florida, where the Disney World theme park is headquartered.
Conclusion
Disney's foray into the world of betting through ESPN Bet reflects the constant evolution of the entertainment market and the successful normalization that state regulation of sports betting and online gaming has meant.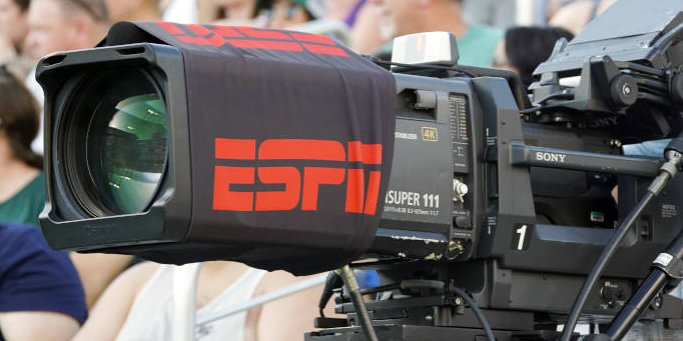 While it presents challenges and controversies, ESPN Bet offers significant growth and diversification opportunities to its owner (Disney) but also presents itself as the arrival of a brand fully recognized by sports fans that will decisively contribute to the development of the sector in both already regulated states and those that have not yet started offering sports betting.
Only time will tell if this Disney bet will prove to be a success or a strategic mistake; but the project's aspiration is to make people forget the resounding failure of FOX Sport.