The National Commission of Markets and Competition (CNMC) has recently published the data on the volume of electronic commerce in Spain during 2021. In this regard, we must mention that gambling ranks fourth among the activities with the highest percentage of volume with 4.4%
As reported by the CNMC, E-commerce in Spain exceeds 57,700 million euros in 2021, 11.7% more than the previous year
E-commerce turnover in Spain has increased in the fourth quarter of 2021 with a year-on-year growth of 15.8% to total 16,916 billion euros, according to the latest e-commerce data available on the CNMCData website.
The sectors of activity with the highest income have been clothing, with 8% of the total turnover; services auxiliary to financial intermediation, with 6.6%; travel agencies and tour operators, with 5.3%; while, gaming ranks fourth with 4.4%
As regards the number of transactions, in the fourth quarter of 2021 more than 334 million transactions were registered - up 8.6%. Gambling and betting games lead the ranking in terms of sales (7.3%).
Next, we share graphs from the National Commission of Markets and Competition (CNMC) to be able to observe the gaming data within electronic commerce in Spain.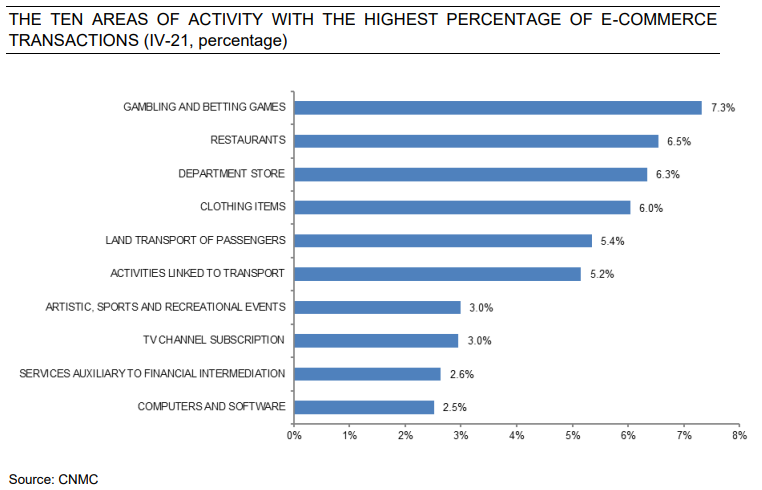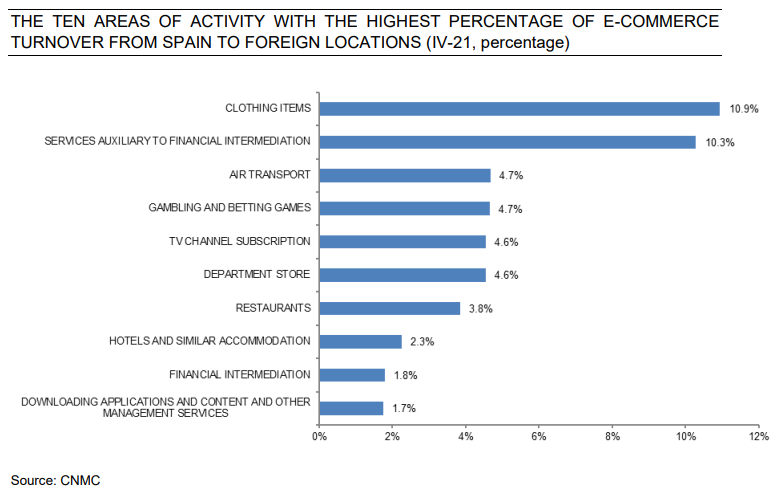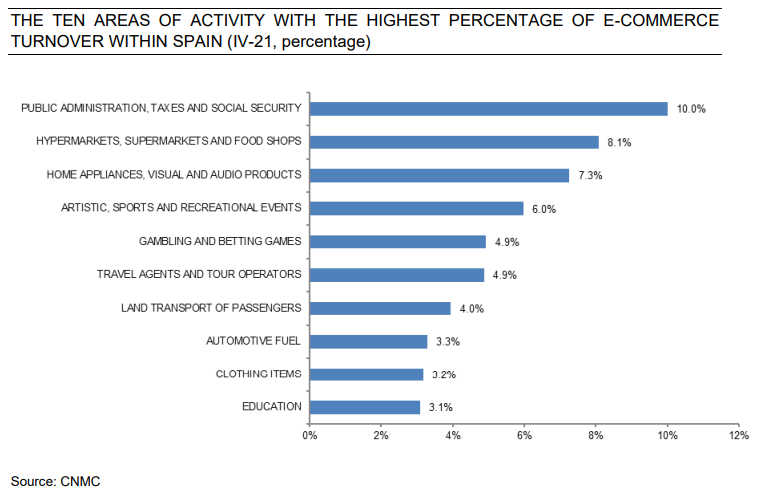 FULL REPORT
18+ | Juegoseguro.es – Jugarbien.es