In general, we would say that the renewal or adaptation to the reality of 2023 of the Gambling Act seems superficial and distant from the firmness that some lobbies demanded for this new version of the reference compilation on gambling. This opinion is shared by several media outlets and actors in the United Kingdom.
However, given its historical importance, we believe that this "
White Paper "High stakes: gambling reform for the digital age
"
will consolidate and normalize some of the principles that have already been serving as pillars for regulations in many countries in recent years. It may also continue to set the standard for how advertising should be regulated on the other side of the Atlantic.
But beyond this first observation, we would like to list ten notes that summarize the feeling of this White Paper.
1) A good reception
Taking into account cases such as the Dignity Decree of 2018 in Italy or Royal Decree 463/2020 in Spain (the State of Emergency decree with 24 specific points limiting advertising and communications to gambling operators), this revision of the Gambling Act has had the consensus and time to mature to address challenges such as player protection, fighting fraud or illegal activity in the gambling industry.
There is nothing better than having a broad consensus and, as stated in the Preamble, having up to 16,000 opinions to work with. Practically all stakeholders should be satisfied to some extent with this White Paper.
2) Less imposition, more recommendations
This Review is a statement of intent not only in substance but also in form. This UK White Paper focuses on advertising restrictions, protection of young and at-risk players, but uses specific measures and suggestions for further study. Recommendations include limits on certain bets and risk controls to identify players who are spiraling downward in their financial situation.
White Papers are generally not mandatory but serve as informative documents that describe policies, proposals, or strategies on a particular topic or problem.
3) To some extent, it's late...
This is not necessarily a bad thing, but it shows the reality of how numerous countries have been effectively and successfully regulating the sector in recent years. It would have been good for the sector to have a reference regulation such as the Gambling Act in the last decade.
However, in the absence of an updated and adapted regulation like the revised Gambling Act for new times, large operators and regulators in countries such as Spain, Colombia, or the United States have already taken measures on their own, such as reducing limits on slot spins or plays

4) The law as a form of pressure
Although we have highlighted the consensual and dialoguing nature of this White Paper, we observe that many of the advertising rules that have been promulgated in the past have successfully limited controversial advertising and commercial communications. Currently, in the UK, it is prohibited and sanctioned for celebrities or prominent athletes, especially Premier League footballers, to appear in gambling ads due to their strong appeal to minors.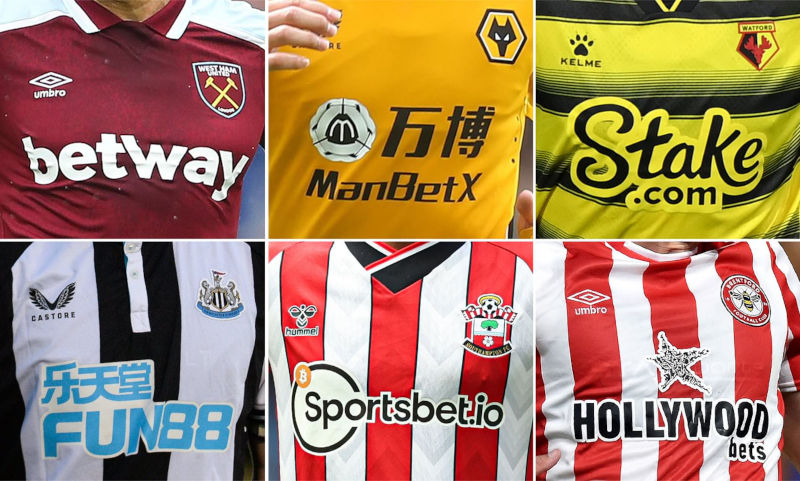 Following this line, the mere observations and data provided in this Law are responsible for, for example, the Premier League announcing that it will remove gambling operator logos from team shirts with sponsorship agreements at the end of the 25/26 season.

5) Honest and comprehensive
Unlike what we see in any public publication by the Spanish Government, the reality of the UK is evident in the collection of data and studies in this White Paper, which shows how the lottery leads the gambling spending of the British.
The prevalence of public gambling is evidence that confirms the honesty of this legislation, where it is also confirmed that problematic gambling is insignificant. This does not prevent the need for regulation and review of the legislation in this regard, covering all subsectors falling under the jurisdiction of the Gambling Commission.
In addition, the UK Government does not hesitate to recognize that they have worked to solve some of the problems that have threatened the future of activities such as horse and greyhound racing and betting.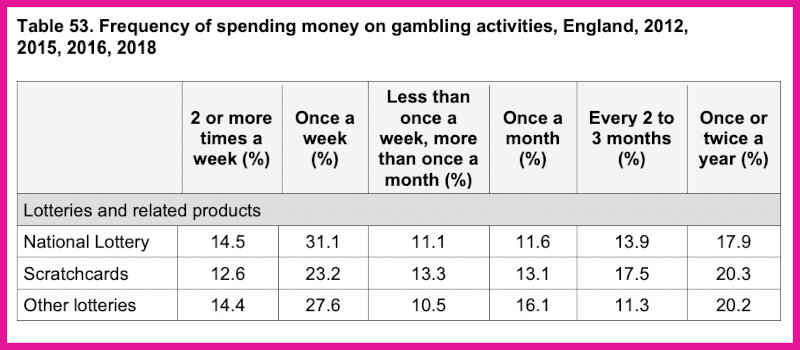 6) Comprehensive regulations... with an eye on the United States?
In the White Paper, we see how the new version of the Gambling Act incorporates regulations that we are seeing in legislation in countries such as Spain, Colombia, Argentina, or Italy. For example, regulations to prevent bonus offers from harming vulnerable individuals or focusing on creating protocols and promotions such as free spins or bets. At the same time, it seems evident that legislation is being enacted with a global perspective.
Due to its historical relevance, this new version of the Gambling Act may serve to make adjustments in the ecosystem of sports betting in the United States, with more restrictive implications.
7) Industry-led
The industry cannot afford to delay the implementation or dilution of effective policies, which is why it has acted much more quickly and effectively than the UK government in updating the Gambling Act. In recent years, it is the industry itself that is leading the changes and putting responsible gaming policies into practice, raising awareness, and supporting research and groups that need to be protected.
The White Paper itself recognizes that one of its objectives is to prevent operators from only pursuing profit, but this is a path that companies are already leading.

8) Necessary for a facelift
This revision was also necessary for a more social and political reason. With the rise of populism, tension, and a very delicate international context, political parties, unions, or groups of all kinds sometimes intentionally put entrepreneurs in the crosshairs.
In Spain, we know this because of the constant mentions of Amancio Ortega by certain members of the executive branch. In the UK, those known as "online gambling fortunes" such as Denise Coates (bet365) or the brothers Fred and Peter of Betfred also tend to be blamed for all ills. So this revision of the Gambling Act also has that fire-extinguishing effect.
9) Promising effectiveness
Although it is difficult to predict the exact results, what we see is that this revision attempts to put a stop to certain actions that both players and operators have been carrying out due to legal loopholes or ambiguous regulations that allow both actors to exploit them to gain an advantage.
Under the premise of not focusing on a percentage of addicts (something that is recognized to be very low, less than 0.4%), but rather aiming to address the potential for anyone to become addicted to gambling or any activity, the existing regulation is being made more robust. Many measures that are set to take effect in the coming weeks will ensure that unscrupulous operators do not rely on the income of those players who have a negative relationship with gambling.


10) A broad perspective
A present reality in recent years, which explains the need to optimize legal texts on gambling, is that the ownership of large publicly traded companies in the sector increasingly includes a higher percentage of what are known as Institutional Investors.
Investment in companies in the sector by insurance companies, pension funds, mutual funds, investment banks, among others, means that the sector must be regulated with a long-term view, which requires legislation with impact but without destroying or putting asset prices at risk.
* More info: 
ANALYSIS OF THE LONG-AWAITED REFORM OF THE GAMBLING ACT 2025
18+ | Juegoseguro.es – Jugarbien.es