Finally! After almost two and a half years of waiting, the UK government's promise has been fulfilled. The Gambling Act of 2005 has been fully examined and reformed, albeit not extensively.
Let's take a look at the process of modifying what seemed to be the most unchanging law regulating gambling in the world: first with a review of the context in which this law was born, then with its minor changes and revisions, and finally with an objective analysis of the most prominent points of the document that bears the name "High stakes: gambling reform for the digital age," claiming to be a reform of the gambling industry for the digital era.

I - CONTEXT AND HISTORY
It is well known that the Gambling Act of 2005 represents a milestone in the legalization of gambling, establishing a novel and broad regulatory framework for the vast offering of land-based gambling in the UK at the time, as well as for the already demonstrating potential of online gambling.
In fact, this law has been viewed as a model for other countries, even though it required significant adjustments over time. The Gambling Act has been crucial in protecting consumers and has provided a competitive market for gambling operators in the UK and beyond.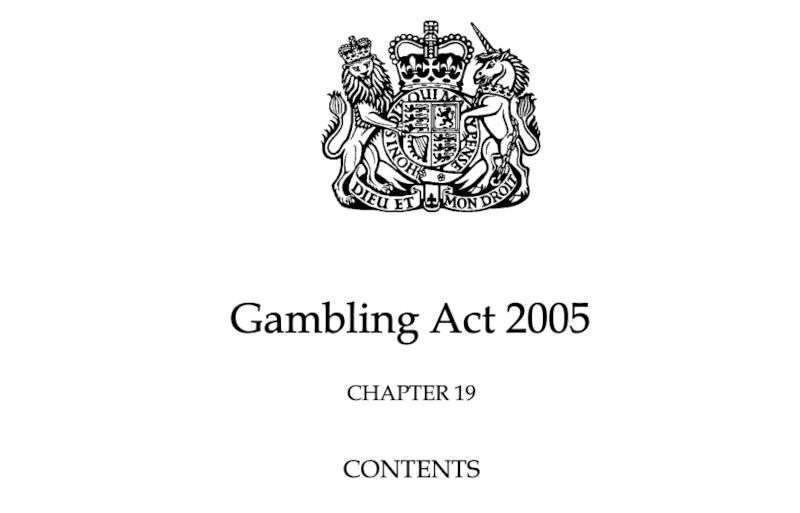 What is the Gambling Act?
The Gambling Act of 2005 modified and updated the regulation of gambling in the country, creating an entity called the Gambling Commission responsible for overseeing and regulating all gambling activity in the UK, including casinos, bookmakers, slot machines, and even emerging online gambling.
Unlike many regulations of the time, this law introduced measures to protect consumers, prevent fraud, and address gambling addiction under the premise of promoting responsible and fair gambling.
How was it perceived and how is it still perceived in 2023?
If we ask UK citizens, one of the first things that comes to mind is that the Gambling Act emerged during Tony Blair's mandate. In general, it brought significant changes in the reality of gambling in the country in terms of exponential growth of the industry, gambling offering, and players.
In fact, the Gambling Act is considered the law that liberalized gambling and turned it into a thriving industry to this day.
But this translates into a negative perception for many groups, especially for the conservative sector, who attacked Blair and who had to deal with intense criticism for many years. He is still remembered by his enemies as a "promoter" of gambling.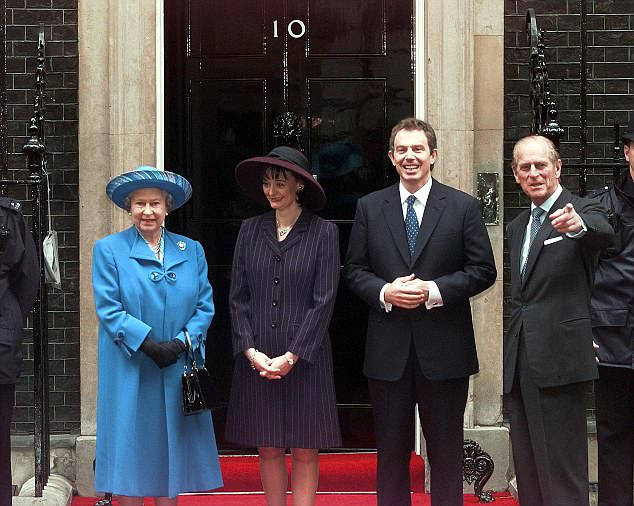 Regardless of the political context, the Gambling Act certainly modernized the gambling industry and turned it into a much more mature industry fully prepared for the evident changes in habits due to the expansion of the internet.
But objectively, when defining this law, it seems much more logical to associate it with the idea of "modernizing" than "liberalizing." Until this new legal framework, for many, gambling in the UK was synonymous with uncontrolled betting on all kinds of events directly to agents or by phone, grandmothers playing bingo, and young people going to greyhound tracks to watch and bet on races.
In just five years, gambling changed and became an industry capable of having sector companies in the FTSE 100 index of the London Stock Exchange. In addition, projects like "Eurovegas," which were put on the table to generate more than 80,000 jobs in cities like Manchester or Blackpool, did not prosper.
Modifications to the Gambling Act
Since its entry into force in 2005, the Gambling Act has undergone several considered minor transformations. It wasn't until this week that a White Paper was published, serving as a complete review of this reference law for regulating gambling worldwide.
Let's review the timeline with the most notable moments:
In 2005, the Gambling Act is approved.
In 2007, the Gambling Act comes fully into force, and various areas related to online gambling, which remained undeveloped in the initial version, are included.
In 2014, due to an intense debate about foreign investments and the idea of receiving revenue from international operators, the entire scope of the Gambling Act is extended to companies based outside the UK, as long as they offer services to UK players.
Between 2016 and 2018, specific aspects of FOBT gaming machines are reviewed, and the presence of gambling advertising on social networks is reduced.
In 2019, the maximum FOBT bet is reduced from £100 to only £2, and operators and affiliates are progressively obligated to comply with advertising requirements for online gambling products.
In 2022, it is decided to eliminate all content that appeals to minors, such as slot machines with childlike designs.
As a result of changes starting in 2018 related to online gambling advertising, the Gambling Commission sanctions major operators and collects over £25 million in fines and penalties from well-known brands such as Betfred, PaddyPower, Ladbrokes Coral, William Hill, SkyBet, 888, 32Red, and LeoVegas.
The Arrival of the White Paper: The Major Reform Project of the 2023 Law
In Spain, a White Paper is the equivalent of a Bill, so the proposal is presented in an official document and has already been the subject of significant public debate, both in favor and against the points of the proposal.
This white paper, entitled "High stakes: gambling reform for the digital age," is the most transformative review of gambling in the UK in 18 years and was finally published on April 27th. We have read this document and will analyze it in detail in the next section.
II - ANALYZING THE WHITE PAPER - WHAT WILL CHANGE
One of the unanimous opinions in the mainstream press is that the White Paper is a bit disappointing as there is no extensive list of concrete measures regulating aspects of gambling. This is not necessarily negative, as in Spain we have suffered a catalog of prohibitions when Minister Garzón used the Royal Decree with urgent measures due to the exceptional situation caused by the coronavirus. This served to de facto ban advertising and greatly limit online gambling during confinement.
But as the text itself justifies, from such a prolonged process of debate, many of the measures included in the White Paper are subject to future consultations with the consulted stakeholders.
In any case, what is certain is that it lacks the innovative character that the Gambling Act 2005 had, since in 2023 there are many other jurisdictions that have regulated better or at least according to much more current needs.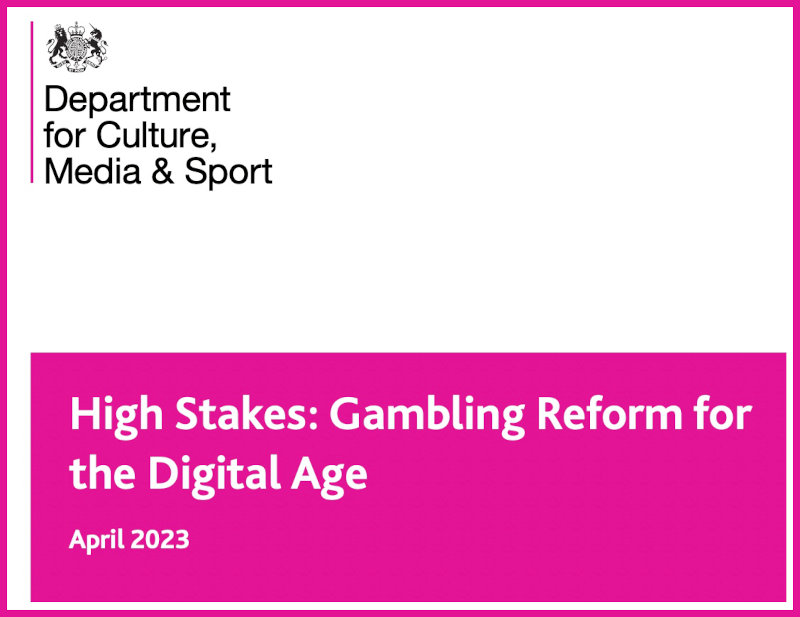 This White Paper includes several precise measures, but also establishes much more universal principles.
a) Precise Measures:

Certainly, we see specific regulations, such as the reduction of betting limits on online slots (which could be set between £2 and £15 per spin). However, the government also suggests setting lower limits depending on the age and financial situation of the players (these bets could be lowered to a range between £4 and £2 per spin).
Rules are also specified on the design and products of online gambling to ensure they do not appeal to children, do not offer excessive speed, or create the illusion of a probable prize for the player. The goal is for online games to be safer from their own design.
In in-person gambling, ordinances related to the offer of gambling are established, such as easing the limits on the number of slot machines in the largest casinos, with a ratio of 5:1 between slots and table games.
The idea of "Affordability checks" is also made very clear and precise. This refers to players who have lost significant amounts of money. Thus, players who lose £1,000 within 24 hours, or £2,000 within a 90-day period, will be subject to detailed affordability checks to try to discover if their payment capacity allows for those losses.
And very clearly and precisely, there is a call for the creation of an independent mediation body between players and operators. This will act as an intermediary in disputes between consumers and gambling companies, resolving complaints filed by consumers against gambling companies.
In any case, it is 268 pages in which through Voluntary Commitments, Government Actions, and primary and secondary regulations, a clearer and more orderly environment is created.
b) Basic Principles:

But beyond specific regulations, the White Paper highlights important generic mandates that occupy a large part of the entire legal body, highlighting the following:
1)
Much more power is granted to the Gambling Commission
to block and punish unlicensed operators. In addition, it is allowed to work directly with Internet service providers (ISPs) to block these illegal gambling sites. A reality that has been successful in such complicated cases as illegal streaming websites, such as the Spanish Rojadirecta. Until now, only courts could force these providers (such as Movistar or Vodafone) to block a domain.
In addition, more resources (financial and legal support) are ensured to detect and penalize activities related to tax evasion or money laundering.
2) An order is created
oriented towards greater financial protection of the player
: exhaustive player protection controls are established for those incurring losses.
The anti-gambling lobby has succeeded in their insistence that 85% of the sector's revenue comes from 5% of its customers, which is a significant achievement. However, these measures may be a setback for the industry, as operators also have an interest in limiting the participation of problem gamblers.
3) The third global policy of the Gambling Act reform
seeks to explicitly protect young people aged 18 to 24
. This idea may be unsettling as it questions what a legal adult can or cannot do, as it imitates what has been seen in legislations of Eastern European countries, where online gambling has even been restricted to those over 21 years old.
4)
There is a push for greater transparency in the destination of taxes collected from gambling
, which has been a common practice in Latin American regulations. Despite operators being obliged to pay a higher tax burden, the destination of these funds is clarified, especially for financing treatment and research services. The tax on horse racing bets will also be reviewed to ensure that the industry can continue to exist and cope with its difficult financial situation.
5)
Certain measures are relaxed in land-based gambling
, demonstrating that the Gambling Act and its revisions have worked. Priority is given to larger casinos that have demonstrated the ability to control and supervise their offerings and responsible gaming policies.
Several measures have been established for land based gambling, which are generally well-received. For example, it is nationally prohibited for those under 18 to use category D gaming machines, and the suitability of offering contactless payment methods that allow for immediate cash withdrawal will be consulted.
Smaller casinos can install additional machines in proportion to the number determined by their size and non-gaming space.
6)
The marketing policy is seen as continuous, without many new imposition
s. The current legislation has ensured that advertisements and advertising campaigns on mass media such as television are moderated, reversing the 600% increase in gambling ads up to 2013.
The principle of ending the promotion of offers and live odds during the period of a sporting event (whistle-to-whistle) is reinforced. In addition, initiatives by private organizations such as the
Premier League
, which has announced the end of gambling company sponsorships in two seasons, are welcomed and praised.
Full White Paper available - Download
HERE
18+ | Juegoseguro.es – Jugarbien.es