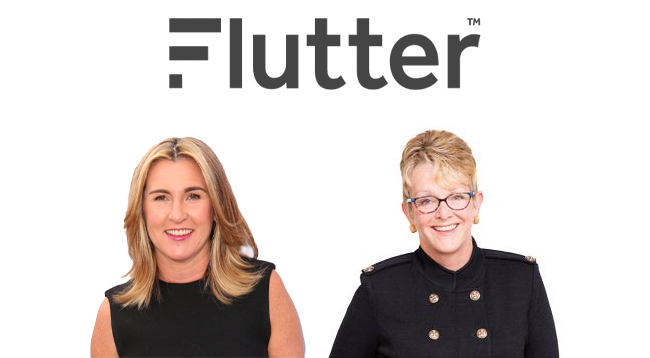 From left to right Nancy Dubuc and Holly Koeppel
---
 Flutter Entertainment announces the appointments of Holly Koeppel and Nancy Dubuc to independent non-executive roles as part of the company's commitment to gender balance and diversity. In this regard, the company explains that the appointment of Nancy Dubuc will take effect on April 29, 2021 and the appointment of Holly Koeppel will take effect on May 13, 2021.
 Likewise, Flutter informs that Divyesh ("Dave") Gadhia and Peter Rigby have decided not to seek re-election at the Annual General Meeting to be held on April 29, 2021 and, therefore, will leave the position of the Board at the conclusion of said meeting.

Gary McGann, president of the group, analyzed the changes and commented: "Since the successful merger of Flutter and The Stars Group (" TSG "), we have mapped out a Board renewal program over the coming years, having regard to the scale, geographic breadth and direction of travel of the business, in addition to enhanced gender balance and diversity ".

McGann appreciated the work done by both managers, as well as the commitment they have always shown. He also welcomed Nancy and Holly to the Board.

As the president of the group explains, this incorporation will add diversity of both thoughts and perspectives and affirms: "Nancy brings a wealth of experience in the media and entertainment sectors to Flutter. Holly has extensive experience of regulated consumer facing businesses in the US and international markets. "

Nancy Dubuc has been CEO of leading independent North American headquartered, international media group, Vice Media since 2018. She held senior management positions, including CEO, with A&E Television Networks between 1999-2018. Prior to this, ella Nancy previously held various roles in the media and technology industry.

Holly Koeppel is currently Non-Executive Director of British American Tobacco plc, Arch Resources, Inc. and AES Corporation. She holds the position of Non-Executive Director of Vesuvius plc until 12 May 2021. She was previously the Managing Partner of the Gateway Infrastructure Fund from 2010 to 2017. Prior to this, Holly was CFO of American Electric Power.