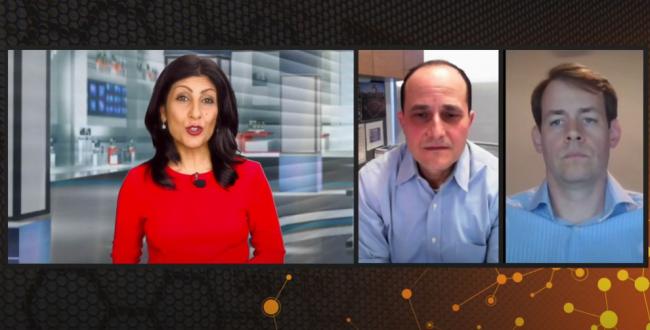 As we recently reported, the Resort Wallet ™ cashless module, part of the award-winning IGT ADVANTAGE® casino management, has achieved Nevada regulatory approval which means major changes in the industry based on user needs.

In this regard, the international giant IGT has published an interesting interview with IGT's product experts, Andrew Karonis, Vice President of Payments, and Jacob Lanning, Payment Sales, for a more in-depth analysis of this technology.

Jacob Lanning explained that although cashless technology is a user favorite in many areas, it was not widely used in casinos until very recently. For this reason, he highlighted the research process carried out to understand what the expectations of the players were about the various contactless payment solutions.

Among the results obtained, he mentioned that almost 70 percent of players expect to use contactless payments in their daily lives. In addition, more than half of them found it very attractive that casinos offered such solutions in their spaces since it avoids interruptions of entertainment to go to the ATM to withdraw additional funds and eliminates waiting in lines of cashiers. From the operator's perspective, Lanning emphasized safety

Lanning highlighted that IGT is the only provider of a fully integrated solution from the player system to that external funding gateway. Most other casino system providers only provide the system and then have to integrate with a third party to provide that access to the banking network. In other words, being fully integrated provides some unique advantages and allows them to do different things that other competitors won't.

For his part, Andrew Karonis informed that IGT can provide the payment services that are required to enable and launch this program and that they also operate continuously. More specifically, it deals with services such as: contracting with payment service providers, conciliation and fund management offer, risk management offer.

Regarding the step-by-step use of the cashless' Resort Wallet ™ solution, they explained that the experience is quite fluid. If the player has never been to the casino before, they would go to the desktop, register and proceed to download the application from any store and then add their various payment devices.

Once users have all of that plugged in and ready to set up, it's just the touch of a button to transfer those funds. Then, in case of using the card solution, the users would insert their magnetic card into the machine, enter their PIN number, make the transfer on the spot. Then when they pulled out their card, all of those funds would immediately be sent to the resort's wallet.

He also confirms that they have a Bluetooth reader in each card reader on the machine. They would log into their phone, they would tap the card with their phone directly on the card reader, which would initiate them into that gaming session right on their mobile device screen. They could choose the amount they wanted to transfer to the machine with a single touch. When they are done with their session, they could get up and walk away. And as soon as the Bluetooth connectivity is disconnected from the mobile device, the funds are sent automatically as well. So there is no need to worry about forgetting to leave money in the machine. Everything is ready to go back to the wallet. And when they're done with their session for the day or their trip, there's an easy button within the mobile app to send those funds directly to your bank account.