The 12th Meeting of the INTERPOL Match-Fixing Task Force (IMFTF), hosted by the United Arab Emirates Ministry of the Interior, was held in Abu Dhabi from 10-12 May.
IMFTF brings together law enforcement from around the world and supports member countries in criminal investigations and joint operations in all sports.
For this reason, representatives of sports entities, law enforcement and monitoring organizations from more than 50 countries participated in this event to share best practices, experiences and cases. A clear sign of unity in the global fight against the manipulation of sports competitions.
The event covered the different types of criminal violations, for instance, betting rings linked to money laundering, corruption and smuggling; fraud and results manipulations, as well as the technologies that make the proliferation of illegal betting possible, such as cryptocurrencies.
During the days of activities, the participants broke into groups (athletics, cricket, football, tennis, and table tennis to discuss and share how the different stakeholders from sports, law enforcement and sports betting integrity can help specific sports carry out successful investigations against criminal activities in sports.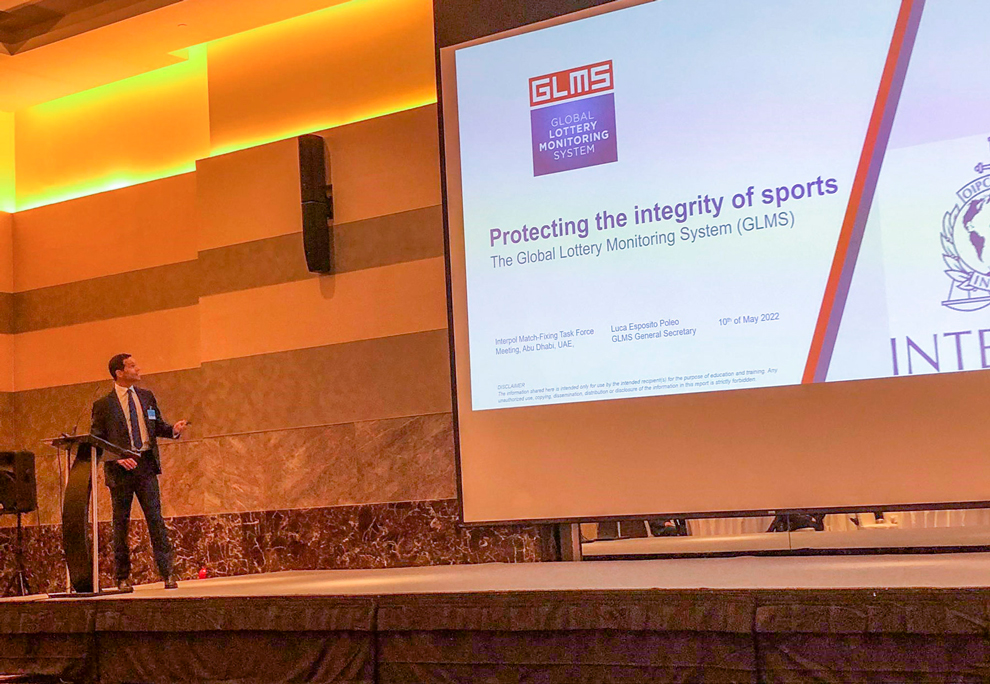 Among the conclusions of this new meeting, we must mention:
More could be done to leverage social media by having elite sports athletes use this medium to raise awareness and explain the issues around match fixing.
One of the challenges in investigations, is information storage and sharing and the data privacy laws that can hinder the process, however the group felt that there could be a way to obtain additional information which could later help the work of investigators without impacting data privacy law.
18+ | Juegoseguro.es – Jugarbien.es