After having focused of the history and evolution of the "Scratch and Win" product in
Part I of this Infoplay Special
, we will now use the seemingly successful case of physical scratch-offs that are heavily promoted by ONCE or Loteries de Catalunya and their online versions, to compare them with the reality of scratch-offs offered by licensed online gaming operators in regulated markets (Codere, Betfair, Sportium, Luckia...etc).
In this way, we can get closer to the reality of the "Scratch-offs" market in both physical and digital formats.

Physical SCRATCH CARDS in 2023
Physical scratch-off games continue to be an attractive option for many players around the world due to their immediacy and easy access. The fact that they can be found in Spain in the thousands of ONCE kiosks or in the numerous and varied points of sale of Loteries de Catalunya.
Indeed, these games are widely available in stores, kiosks and lottery sales points, which makes them accessible and popular with the general public. Something that both entities (ONCE and Loteries de Catalunya) greatly take advantage of.
In addition, physical games offer a range of prices and prizes to suit different segments of players, from low-cost cards with modest prizes to high-end tickets with very significant prizes that exceed one million euros, making them the perfect lure to stop and "try your luck" on the street or in any establishment.
Starting with the
National Organization of the Blind in Spain (ONCE)
, their "Scratch-offs" currently exceed 70 different models, in a variety of themes and prices (which can even reach up to €10 per ticket).
Sharing the basic feature of the usual format, where players scratch off a layer of the ticket to reveal if they have won a prize, ONCE has managed to include mini-games and challenges in some of these cards.
Another of their priorities has been that, in addition to physical tickets, they have invested many resources in developing online versions of the games that are sold in kiosks, trying to attract "in-person" players to participate in JuegosONCE.es, the website that brings together all the lottery game offerings of the Group over the Internet.
In any case, both the ONCE website and the Loteries de Catalunya website are very clear in this regard and boast of having two well-differentiated types of instant lottery games that fit with the traditional SCRATCH-OFF format.
While ONCE talks about "Point of Sale" Scratch-offs and "Web" Scratch-offs, Loteries de Catalunya has its "Online" Rasca Ràpid and its "Physical" Rasca Ràpid.
Characteristics of physical Scratch-CARDS

Both entities offer their games in both physical and online formats and several of their most popular titles are available in either physical or digital version, while in others it is highlighted that they are exclusive either to the online or in-person channel.
As for the "Scratch" tickets that can be bought at official sales points, we highlight the following common features in the games of ONCE and EAJA (Autonomous Entity of Games and Bets of the Generalitat of Catalonia):
In terms of names and designs of the different games, it is common to use brands already used in other lottery games. For example, in the same way that there is "Summer Cuponazo", there is also the Summer Scratch-off (with a prize of €150,000 and a price of €3). In Catalonia, the same happens with the new "La Grossa" Rapid Scratch-off (with prizes of €3,000 for a price of €1 per card).
The variety of themes is also notable, each one aimed at a target audience; mainly of a more advanced age than the same products in digital version: mentions in the names of games like "Horoscope", "Salary of your Life" or "Great Wheel of Fortune" fit with a quick consumption product and immediate purchase of the in-person player profile.
The range of prices and prizes goes from tickets of €0.5 to those of €10, with different appeals at the prize level (for example, in products like 7 de la Suerte it is highlighted that there are thousands of prizes of €1,000 and €2,000). Other very commonly used appeals in other games are also used, such as the multiplier, with highly popular cards like the x10 or x20.
In quantitative terms, ONCE currently has almost a hundred Scratch-off games (if we add the physical and digital ones) and Loteries de Catalunya is close to 40.
The names of the games usually lack a minimum decorum in terms of responsible gaming, with such flashy titles as "Mega Millionaire" or "Super Millions" in the ONCE and "Extra Salary (€150,000)", "Rain of Money" (€100,000) in the case of Loteries de Catalunya.
Scratch-offs: pioneers in Catalonia

We would like to highlight a fact that many are unaware of and that is that Loteries de Catalunya was born under the name Loto Catalunya on April 27, 1987, marketing at that time a single instant lottery product entirely based on the "scratch-off" format.
Thus, under the brand Loto Ràpid, we find that the first available game of this entity was a "Scratch and Win". Its first series had 30 million tickets with 1,350,000 of the old pesetas in prizes.
It would not be until October 15, 1987 when, after the success of Loto Ràpid, the Catalan public entity would begin its journey with the Lotto 6/49 draw. Over the years, new products in the draw format would emerge, such as Trio (1988), Super 10 (1990), the Grossa de Cap d'Any (2013) or the Grossa de Sant Jordi (2017). But the first game was a Scratch-off...!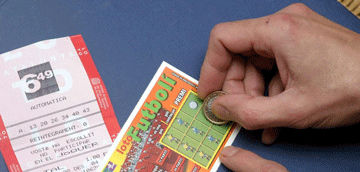 Online SCRATCH CARD games in 2023
The market for online "Scratch and Win" games has had a moment of expansion since 2015 with the regulation of slots and allowing their entry into the list of authorized products in Spain. This meant that public operators greatly strengthened their online offering with the online version of the Scratch-offs.
Thus, currently and for almost a decade now we have two types of online scratch-off:
Those offered by public operators such as Loteries de Catalunya and ONCE
Those offered by private operators with a DGOJ license and integrated into their online casino and slot offering.
ONCE and Loteries de Catalunya online scratch-offs

Logically in both cases they share a common feature: instead of paper cards, they are offered virtually so they are no longer physically "scratched" but "uncovered" with a click. But the differences both at the product level and in marketing and promotion are evident even though their basic principle is to try to adapt the themes and nomenclature of the physical scratch-offs to the online format.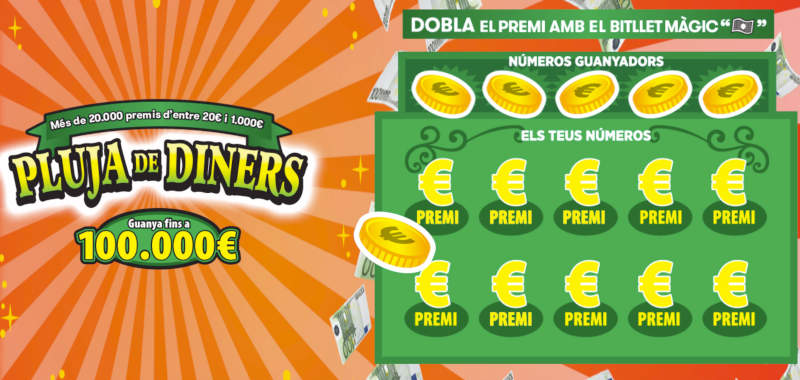 Online version of a physical scratch card replica

The online scratch-offs from ONCE and Loteries de Catalunya could have the following common features:
Games and titles very similar or identical to successful brands in the physical format: being able to play the online scratch-offs of the most promoted titles physically like the "Rasca Rapid de la Grossa" or the "Rasca de Verano"
Investment is made in the use of image rights and themes of proven success. This would be the case with the recent agreement between ONCE and Monopoly, leading to different online scratch-offs from 2 to 5 euros in price:
- Monopoly (Electronic Monopoly) 2 € is the game in which for 2 € you can win up to 60,000 € instantly.
- Monopoly (Electronic Monopoly) 3 € is the game in which for 3 € you can win up to 150,000 € instantly.
- Monopoly (Electronic Monopoly) 5 € is the game in which for 5 € you can win up to 500,000 € instantly.
The prices of online scratch-offs are lower on average and abound for 1€, with the maximum price being 5€. These also have the most modest prizes, ranging from 1,000€ to 150,000€ as maximum prizes in the case of Rasca Ràpid from Loteries de Catalunya (1,2,3 and 5€ in price).
Online casino "scratch"cards

While many operators in the Spanish regulated market like Codere or Sportium do not include them in their casino game offer (despite having more than a thousand slots), other operators like 888casino.es or Betfair.es do have them but barely half a dozen titles, being difficult to find and with hardly any visibility in their promotional sections.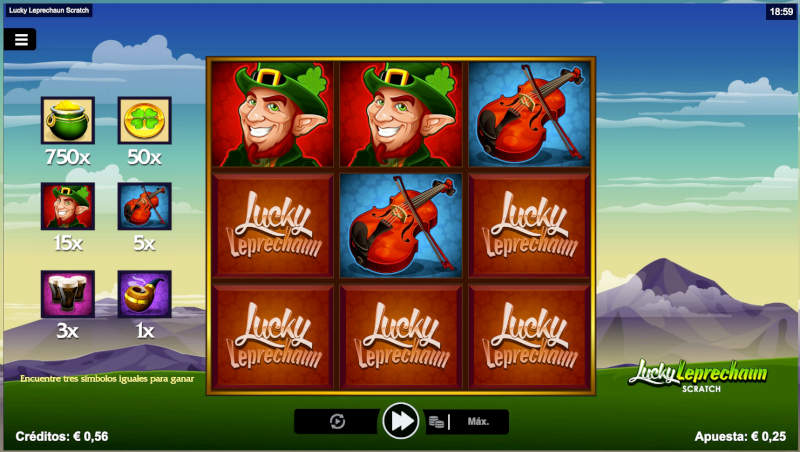 In any case, the strong points are evident and common to all online games, as they offer convenience and accessibility for players, eliminating the need to travel to a physical store to purchase tickets.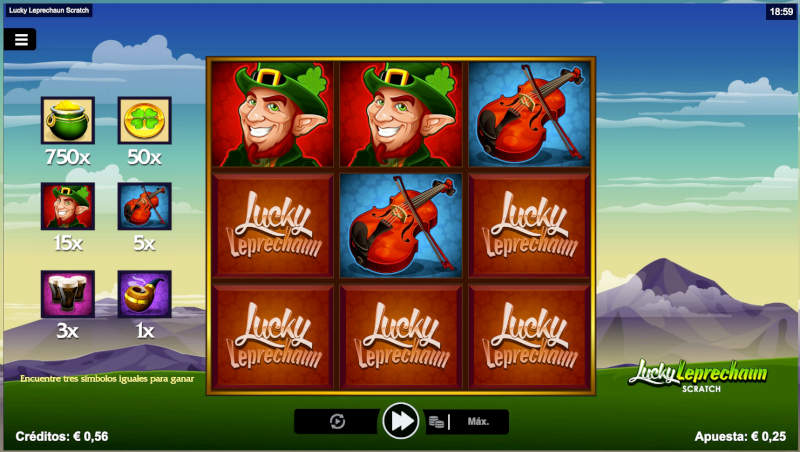 Although most operators have chosen not to include them, in the regulated Spanish online market, we find two operators, Genting and Gratogana, who not only offer scratch card games but also have dedicated sections for them. Within their casino game sections, they have a specific category called "Digital Scratch and Win."
In these cases, players are informed that they can enjoy these games by virtually scratching off the protective layer to reveal hidden symbols and prizes. In this online format, the titles stand out for their visually appealing design, a wide range of themes, and competitive RTP (return to player) rates.
As a conclusion, we can say that while the physical version of scratch cards is a product prone to compulsive consumption, as it is often an impulse buy, their online versions do not stand out significantly compared to traditional online slot titles. It is also mandatory for players to set a time limit and a balance for the gaming session before accessing these online scratch card games.
18+ | Juegoseguro.es – Jugarbien.es